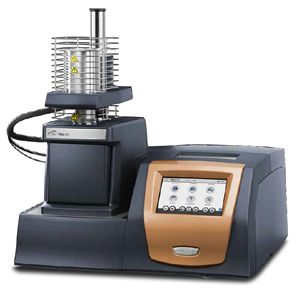 TMA 450 Discover the World's Finest Thermomechanical Analyzer The TMA 450 delivers Superior Performance, Unmatched…
The Q400 is a sixth-generation product from the world leader in thermal analysis. Its performance, ease-of-use, and reliability aptly demonstrate our long experience in designing novel instruments for high sensitivity mechanical measurements over a wide temperature range.
The Q400EM is the industry standard research-grade thermomechanical analyzer (TMA), with unmatched flexibility in operating modes, test probes, fixtures, and available signals. The Q400EM Enhanced Mode allows for dynamic experiments to measure complex, storage and loss moduli, as well as Modulated TMA in which reversing and non-reversing components of displacement are available. It is ideal for research, teaching, and quality control applications, with unmatched performance.